Capture More Media Than Ever Before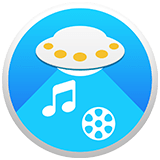 Special upgrade price:
Only $9.95
Upgrade to Replay Media Catcher 5 today, and you'll have the most advanced video and audio downloading program on the planet.
New Version 5 is better than ever. Here's what you get with this HUGE upgrade:
Supports New Video Protocols: Replay Media Catcher can now download videos using Adobe HDS, Apple HLS and more.
Enhanced YouTube support: Downloads new YouTube formats.
Use the Video Cache Tool to save previously watched videos without redownloading.
New Media Guides: Find video, music and audio from popular sites by searching our new media guides. Thumbnail previews of all media included.
Thumbnail Views: New views, tabs and user interface make it easier than ever to manage your media downloads.
Small Interface Option: Shrink Replay Media Catcher to a really tiny window.
Record audio from ANY web site as an MP3 file. Now you can capture audio from anywhere!
Scheduling: Schedule a download at a specific time. Great for recording live streaming events.
Watch this two minute video to see how the new Replay Media Catcher 5 makes downloading video and recording audio easier than ever:
Upgrade Now!
The upgrade is just $9.95 if you purchased Replay Media Catcher before March 29, 2013, or November 1, 2012 if you bought the Replay Capture Suite. If you ordered afterwards, the upgrade is free, and you can continue to use your existing registration code.
Latest Version Download: You can install Replay Media Catcher 5 from here.