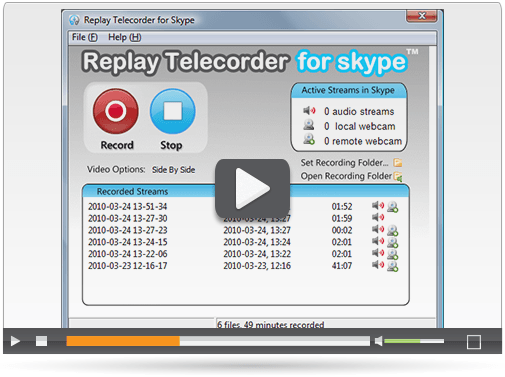 Digitally Record Skype Calls With One Click
Record ANY Skype Video
Record ANY Skype Voice
Easy One-Click Recording
Highest Quality Digital Recording
Save Video Chats With 5 Layout Options
Super Easy to Use
Replay Telecorder is the easiest, most powerful Skype recorder on the market. You can record Skype video calls, video chats, conference calls, voice mail - anything that you can see or hear within Skype!
Unlike other solutions, Replay Telecorder is a 100% digital Skype recorder. This means no messing around with audio hardware settings or video capture windows. Just click "Record", and you get a perfect digital recording of your voice and/or video conversation every time.
Simple One-Click Recorder
ONE CLICK
Just open Skype, place your call, and click Record. It's that easy! Start and stop your recording whenever you like.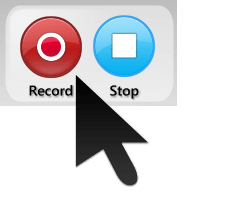 Great Video Options
PICK YOUR FAV
Replay Telecorder makes it fun to record your skype calls. Look at all the exciting ways you can build the video. Picture-in-Picture, Side-by-Side, and more!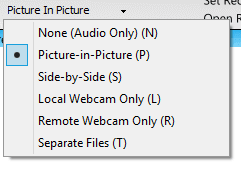 Perfect Voice Call Recording!
ONE FILE
When using Replay Telecorder as a voice call Skype recorder, both sides of the conversation are saved in a single high quality AVI file.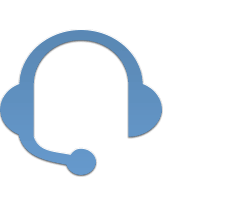 Go Get It!
Try Replay Telecorder FREE. The free demo is fully functional except for a 2 minute limit on all recordings. You'll have unlimited recording once you purchase.
Ready to Buy? Replay Telecorder comes with a no-questions asked 30-day money back guarantee.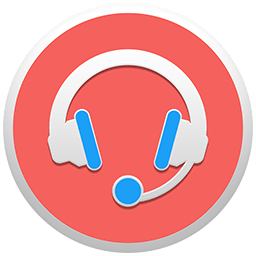 Our Customer Service Rocks!
We've been perfecting the art of excellent customer service for years. We stand behind all of our software with a 30-day money back guarantee, great customer service and comprehensive product documentation.