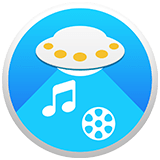 Replay Media Catcher
Replay Media Catcher is an easy, ad-free way to record video from xhamster.com, as well as thousands of other sites.

You can also automatically convert videos to mobile and tablet formats, or MPEG, MP4, WMV, AVI and other popular formats.

Check out the video below to watch Replay Media Catcher in action.
Try Replay Media Catcher free today!
Video: See Replay Media Catcher Download XHamster.com
Updated: 2013-12-05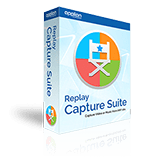 Download, Record and Convert ANYTHING with the Replay Capture Suite
If you're looking for a complete suite of software tools to record ANY internet video or audio, check out the Replay Capture Suite. This collection of all Applian products gives you the power to capture and convert anything you can see or hear from the web.
More Information
Learn how to Download Video from other popular sites and services.

About XHamster.com
Go to the XHamster.com web site.
Keywords
Download XHamster.com Video
Capture XHamster.com Video
Record XHamster.com Video
Rip XHamster.com Video
Save XHamster.com Video
ID: 561