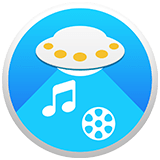 Replay Media Catcher
Replay Media Catcher is a great tool to use to capture BBC iPlayer shows in locations where they can be played. Just open Replay Media Catcher, click on start recording and then play your show. Replay Media Catcher will start capturing the shows as soon as they start playing.
Try Replay Media Catcher free today!
Video: See Replay Media Catcher Download iPlayer
Updated: 2013-12-04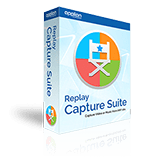 Download, Record and Convert ANYTHING with the Replay Capture Suite
If you're looking for a complete suite of software tools to record ANY internet video or audio, check out the Replay Capture Suite. This collection of all Applian products gives you the power to capture and convert anything you can see or hear from the web.
More Information
Learn how to Download Video from other popular sites and services.

About iPlayer
Keywords
Download iPlayer Video
Capture iPlayer Video
Record iPlayer Video
Rip iPlayer Video
Save iPlayer Video
ID: 280