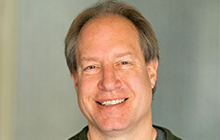 Bill Dettering
CEO
As a lifelong serial entrepreneur, Bill has designed and shipped over 50 retail software packages. Applian Technologies is Bill's latest company, originally founded in 1997 as a Pocket PC software publisher. In 2001, Applian Technologies released Replay Radio, which was the company's first Desktop Streaming Media Recording application, and included a Pocket PC player as well. Since then, Applian has focused on building the best software tools for capturing and recording streaming media.
Applian is Bill's fourth company. Previous to Applian, Bill founded Mazingo Networks Inc, AApex Software, and SWFTE International.
When not coding or web surfing, Bill enjoys mountain biking, snowboarding, basketball, spending time with his twins, and making Survivor audition videos.
Bill is a graduate of Swarthmore College with a degree in Psychology.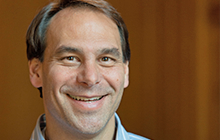 Tom Mayes
COO
Tom wears a lot of hats at Applian. He actually doesn't like hats because they stifle his intellectual outpouring. Nonetheless, he daily puts on a business development hat, a technical hat, a customer support hat and a financial hat. Every now and then Tom will break out the fun hat and play hooky - but that is indeed rare. One can safely say that Tom lives and breathes Applian; except when he is building his house, playing tennis or paddle tennis, coaching his boy's athletic teams, volunteering for way too many things and going on vacation with the family. Tom doesn't find time to eat - he just enjoys fine wines.
Tom thinks he graduated from UC Berkeley but hasn't seen the actual certificate in many years.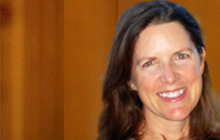 Sheryl Mayes
Director, Customer Success
Part of the start-up team for Applian Technologies, Sheryl not only brings expertise in enterprise software sales to the company, but also a super cheery disposition and smile. As the most responsible person in the room, Sheryl is constantly making decisions for Applian. Thank goodness for the rest of the team, and especially for all of our happy customers. Seriously, Sheryl is a really great mediator and ideal with all relationships. Applian lets her freely manage internal spats, customer outreach and all tricky business partnerships. They all love her!
When not juggling a busy family and volunteer schedule, Sheryl enjoys Pilates, hiking the trails of Mt. Tam and entertaining in the lovely house Tom built.
Sheryl has a Master's Degree in Communication from San Diego State University.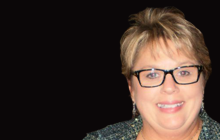 Debbie McCormick
Director & Creative Technologist
Cat Herder
Debbie has been affiliated with Applian Technologies since 2002. She joined the team full time in 2005. Debbie is the most indispensable member of our team. She's smart and fabulous. And because she is the website Administrator, she had the power to write her own bio and publish it to this page. We are powerless to her genius. Seriously though...Debbie serves as Head of Website Development, Graphic & UI Designer, Strategist, and Director of Technical Support Systems.
Debbie brings a passion for technology and many years of experience in web and graphic design. Debbie is an avid cyclist, co-owner of a hot-air balloon, and lives in Lebanon, OH with her husband (the balloon pilot) and a giant St. Bernard therapy dog.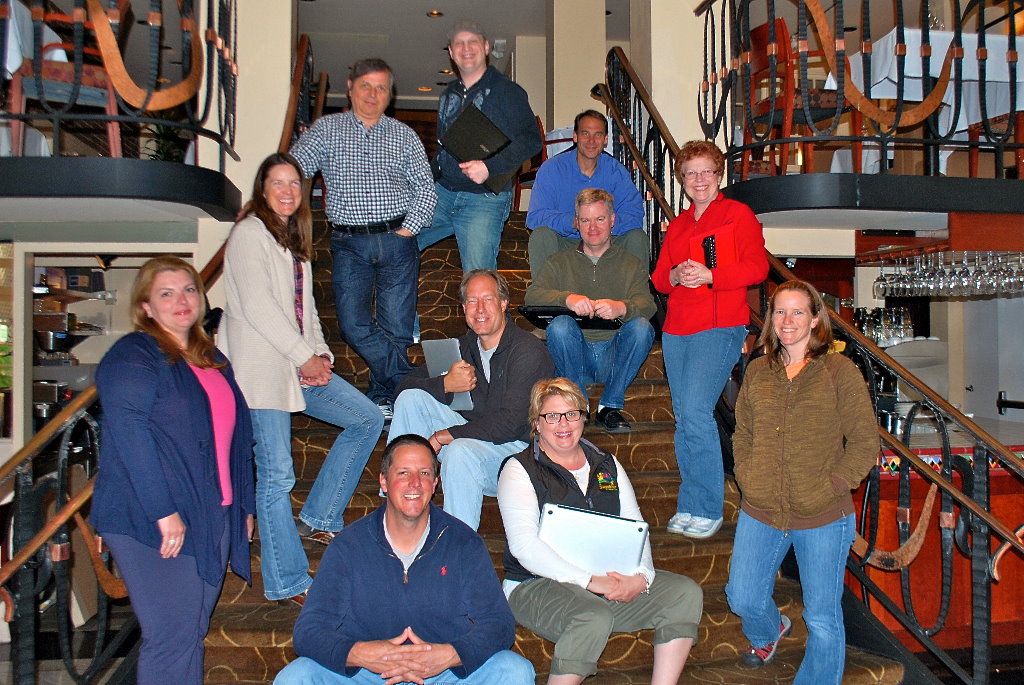 Team Applian
Superheroes
Applian has been perfecting the art of excellent customer service for years. Here's the happy (and fabulously handsome) crew that answer your every email. Contact us for Technical Support or Customer Service. We're always here to help. We keep our software prices low by providing super-fast web-based support from our very own staff. No outsourcing to some call center on another planet. Our customers love our support desk and our handsome staff!
Tom, Sheryl and Chad keep the customers happy with fantastic customer service and ordering help. Cheryl and Shellie answer your every technical support request. Debbie. brings you level 2 support when needed. All powered by our awesome Development team. These are our very own Superheroes!