Subscribe to Applian Newsletters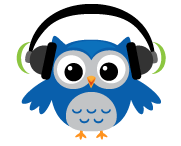 Hi -
Would you like to know when we've updated your favorite program, or when we discover cool tricks with online video and audio? Just enter your email below to receive our free monthly-ish newsletters.
Each newsletter includes our latest product news, and I add links to cool sites we've found or cool gadgets we've unearthed. Occasionally you'll get a special newsletter-only offer on our products that you won't want to miss.
It's fun and informative, and I keep it short and sweet. And like all responsible web citizens, we never sell our list, and you can unsubscribe at any time.
Thanks for signing up!
Love,

Riki
Company Mascot
Applian Technologies
P.S. We take your privacy seriously. Our full Privacy Policy is here.