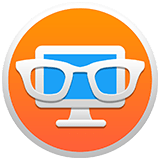 Replay Video Capture
I am not finding videos on behance. If you wish to capture the still shots in a video format then I would recommend you use our screen capture program-Replay Video Capture.
Replay Video Capture is the easy way to capture anything you see on your PC screen and turn it into a high quality video movie file It's a great way to make personal copies of ANY video that you can see on your PC's screen - especially ones that cannot be captured with other tools.
Try Replay Video Capture free today!

Updated: 2015-09-12
More Information
Learn how to Download Video from other popular sites and services.
Keywords
Download behance Video
Capture behance Video
Record behance Video
Rip behance Video
Save behance Video
ID: 1415