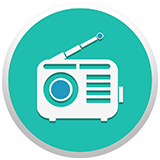 Replay Radio
KYGO is a great country station that works great with our Replay Radio program. You are able to schedule a show without an issue and it is already in our Media Guide. Just add the show-say what time-and you will be up and running. Give it a try and see how easy it is to use.
With Replay Radio you can record, schedule and convert thousands of radio shows. Plus, the built-in media guide makes it easy to find and save all your favorite programs.
Try Replay Radio free today!

Updated: 2016-05-02
More Information
Learn how to Record Audio from other popular sites and services.
Keywords
Download kygo Audio
Capture kygo Audio
Record kygo Audio
Rip kygo Audio
Save kygo Audio
ID: 1509