Hey! Looks like you're on Windows. Looking for Replay Capture Suite for Windows?
Go here!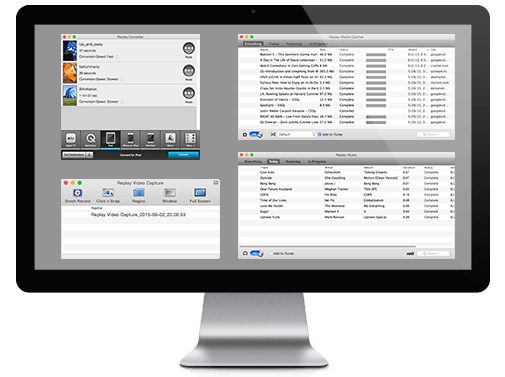 Our Best Deal!
Order today, and you'll save $70 on the entire bundle. Buy Now!
"I have been using Applian products for a long time and I am extremely happy with all of them. If any one needs great video software at a very reasonable price I would strongly recommend Applian Products!!! " 


Pramod W. Freehold, NJ Read More Customer Reviews
Go Get It!
Try The Replay Capture Suite for Mac FREE. The free demo is fully functional so that you can try all of the features. See the download page for demo limitations.
Ready to Buy? The Replay Capture Suite comes with a no-questions asked 30-day money back guarantee.
Our Customer Service Rocks!
We've been perfecting the art of excellent customer service for years. We stand behind all of our software with a 30-day money back guarantee, great customer service and comprehensive product documentation.