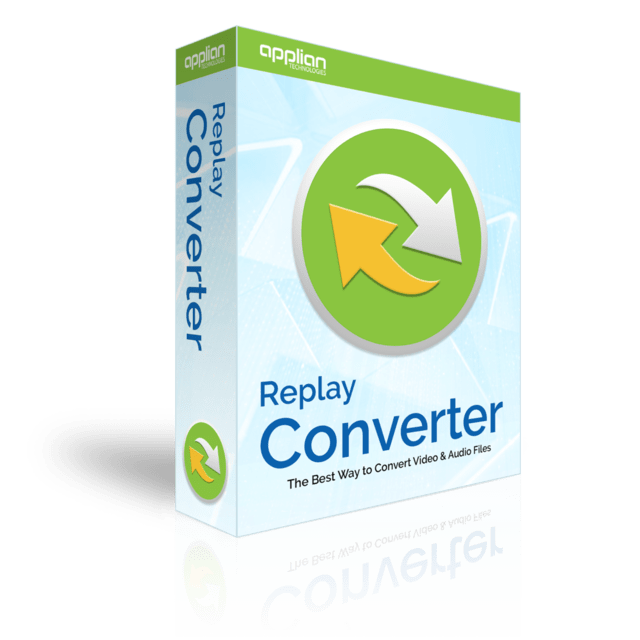 Replay Converter
Replay Converter is the easiest media converter for converting audio and video recordings, especially ones you can download from websites.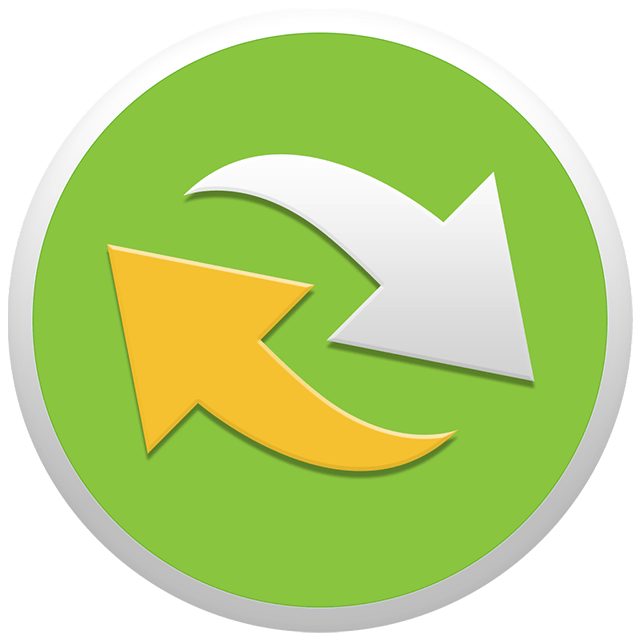 Replay Converter
Best For: Converting Video & Audio files to Other Formats.
System Requirements:

Windows

11, 10, 8, 7, Vista

Mac

OS X, 10 & 11

Also Included in the Replay Capture Suite
The Best Way to Convert Video and Audio Files
Supports all major formats. Replay Converter works with a variety of multimedia file formats for TV shows, movies, games, books, music and more!
Easy drag and drop interface. Convert image, video and audio files faster and more easily. Simply drag and drop the files to convert them into a format of your choice.
Rip & burn DVDs. Want a personal copy of your favorite movie or TV show? With Replay Converter, you can copy, rip and burn your video files onto DVDS, CDs, and Blu-ray disks.
Convert video. Turn your video files into MP4, AVI, MPEG formats to play them on your computer whenever you want!
Great for iPhone, iPad, Android and other devices. Download and play videos when you're on the go, no matter what portable device you are using.
Create MP3 recordings from videos. Record videos and save them as MP3 files so you can make room for a zillion more songs in your music collection.
With Replay Converter, simply pick the files to convert, choose an output format and click a button to start the process. Media conversion happens automatically. This program uses top-of-the-line codecs, to ensure the highest quality output.
What People are Saying About Us:
The Replay Capture Suite includes powerful programs that offer all the necessary tools to capture media from any resource. Read more
Eva Williams, photographer and software journalist for FixThePhoto.com
Between these applications (WM Recorder, WM Capture, Replay Media Catcher) one can record anything from the net.
Pramod
I have tried many, many, many demo programs. This software is by far the best I have ever come across. Simple to use; very easy to understand web help and absolutely the best suite i have ever seen. I will definitely purchase this software and I strongly recommend this to any user that wishes to capture any streamed music or video.
Paul A.
Adelaide, Australia
I simply want to say that I think that your products are absolutely some of the best software that I have ever used. Convenient, easy to use and install and extremely efficient. I have two of your products and have had for some time. I recommend your products to everyone that I know. Excellent products.
Troy H.
Sacramento, CA
WOW! Fantastic customer experience & service! Working at the end-user level in the technology industry, myself, I have high expectations for myself & for those with whom I work or whose products I support. You have been superb!
Vaughn V
Convert to MP3 EASY
With Replay Converter you can easily convert MP4 to MP3 instead of taking up too much precious space on your phone. All files retain the highest quality output after conversion.
Pre-Defined Device Formats SIMPLE
You don't need to be a tech-nerd to use Replay Converter. Just pick the desired format from the list, and the conversions happen for you. With Replay Converter there is no need to know about complicated encoding parameters. But, if you want more control, Replay Converter gives you the option to change things such as bit rate, frames per second, and more before a conversion runs. You're in complete control.
Lots of Video & Audio Formats GREAT STUFF
Replay Converter is one of the most versatile video & audio converters around and can convert the following formats:
DVD (NTSC and PAL), WMV, RM (from only), AVI, MPEG-1, 2, and 4, MOV, FLV, SWF (to only), iPod, iPhone, iPad, PSP, 3GP, CD (Audio CD and Data CD only), MP3, WAV, AAC (M4A), iPod/iPhone Audiobook (M4B/AAC), OGG, WMA, FLAC, RA (from only).
New Version 7 GREAT STUFF
Replay Converter 7 has been updated with these enhancements:
Optimized file conversion engine
Performance enhancements
Misc fixes and improvements
Free Video & Audio Converter
Try Replay Converter FREE. The free demo is fully functional except for a watermark added to converted videos, and audio conversions are limited to 90 seconds in converted length.