Download Replay Media Catcher for Windows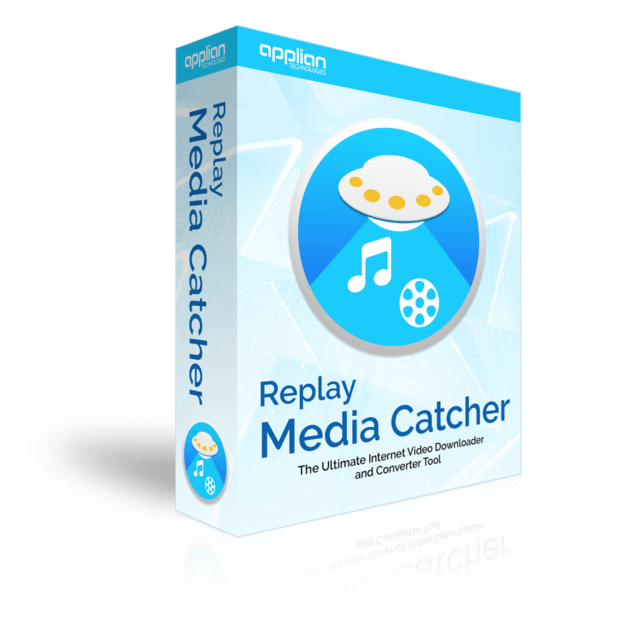 Current Customers: You're downloading the most recent, fully functional version of Replay Media Catcher.
New Customers: Try Replay Media Catcher FREE. The free demo is fully functional so that you can try all of the features. You can capture 100% length of all YouTube videos, and 50% length of everything else.
Version 9 Owners: This download will install an upgrade to Replay Media Catcher version 10. Here's some of what's new:
DVR improvements: The powerful DVR is now better than ever. Use DVR mode to capture from premium sites like Netflix, Hulu and Amazon Prime.
Support for HTTPS monitoring in Chrome.
Support for MPEG Dash protocol and improved RTMP recording.
Record multiple RTMP streams over the same connection.
New tiles view.
And more!
You can upgrade to version 10 for a special price.
Previous version download links are available near the bottom of this page.
Upgrade
Upgrades
Do I Qualify for Upgrade Deals?
If you already own one Applian product you can get a great deal on the Replay Capture Suite or other products. Click here to find your deal!.
Activation Codes
Lost Your Activation Code? No Problem. Enter your email address below. The activation codes for all products you have purchased from us are emailed to you immediately.
Note: You must enter the same email address you used when ordering the software.
If this form doesn't work for you, please contact Customer Service to request assistance from one of our awesome human beings.
Reset Activation Codes
Occasionally you may need to erase activation codes from your PC to reregister a product. Use the Clear Activation Code Utility for this purpose.