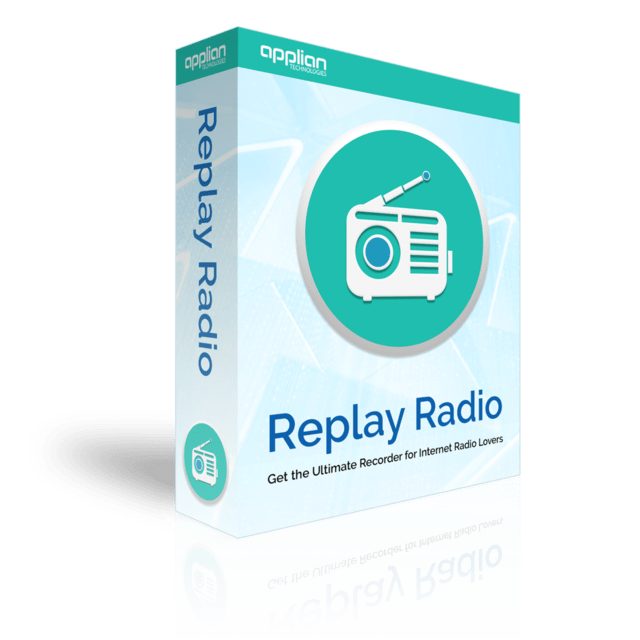 Replay Radio 14
Introducing Replay Radio 14 – the best way to enjoy your favorite live radio shows and stations.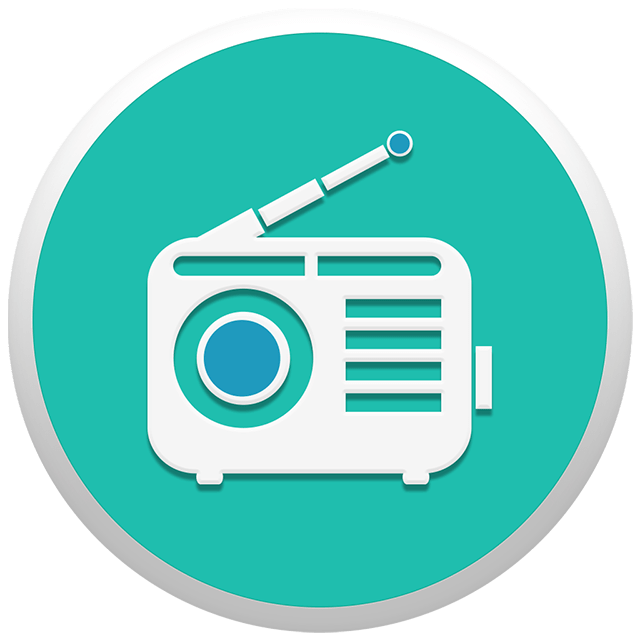 Replay Radio
Best For: Scheduling recordings of radio shows & podcasts.
System Requirements: Windows 10, 8, 7, Vista, iPhone/iPad device optional.
Also Included in the Replay Capture Suite
Windows only
The Ultimate Streaming Audio Recorder for Music
Record Thousands of Online Radio Stations & Shows Capture radio shows, podcasts and audio clips from ANY site or player. Gain access to tons of great radio streaming services searchable by popular shows, music categories and favorites.
Schedule Recordings. Schedule hours of programs in advance with the built-in media guide. You pick a time and date. Replay Radio schedules a recording. It's that simple!
Auto-sync to iOS Phones/Tablets. Automatically sync files and folders to your handheld devices.
Record Multiple Shows Simultaneously. Record two, three, four or more radio shows at the same time, without reducing the quality of the recording.
Convert to Several Audio Formats. Integrate with DropBox, Google Drive or OneDrive for easy sharing between your computer and Apple mobile devices or tablets.
Get the Ultimate Recorder for Internet Radio Fans
Replay Radio is the ultimate easy-to-use internet radio recorder. Just pick your radio broadcast or favorite local station from the built-in guide, and Replay Radio schedules and automatically records the show for you. Then listen to the radio station on your phone, tablet or PC whenever it suits you. Awesome. There's never been a better way to enjoy radio!
What People are Saying About Us:
The Replay Capture Suite includes powerful programs that offer all the necessary tools to capture media from any resource. Read more
Eva Williams, photographer and software journalist for FixThePhoto.com
Between these applications (WM Recorder, WM Capture, Replay Media Catcher) one can record anything from the net.
Pramod
I have tried many, many, many demo programs. This software is by far the best I have ever come across. Simple to use; very easy to understand web help and absolutely the best suite i have ever seen. I will definitely purchase this software and I strongly recommend this to any user that wishes to capture any streamed music or video.
Paul A.
Adelaide, Australia
I simply want to say that I think that your products are absolutely some of the best software that I have ever used. Convenient, easy to use and install and extremely efficient. I have two of your products and have had for some time. I recommend your products to everyone that I know. Excellent products.
Troy H.
Sacramento, CA
WOW! Fantastic customer experience & service! Working at the end-user level in the technology industry, myself, I have high expectations for myself & for those with whom I work or whose products I support. You have been superb!
Vaughn V
Record Radio From Any Website EASY
Simply find your favorite radio program in our Media Guide, packed with thousands of favorite radio stations and popular shows. Click a button and Replay Radio adds the station, showtimes and days to your schedule. Just set it and forget it. You can add custom shows as well.
Listening to the radio on your phone or tablet? Replay Radio supports DropBox, Google Drive or SkyDrive for syncing your recorded audio files.
Powerful Audio Recorder HANDY!
Replay Radio uses advanced recording technology that enables recording from any radio station, regardless of format or audio source. Plus, it is the only product that can record multiple shows at the same time.
Record All Your Podcasts GREAT STUFF
Replay Radio even supports podcasts, using the same powerful scheduling and conversion features of the radio recorder.
Bonus: Record audio instantly using the Quick Record feature. You can convert to 100s of device formats too.
Free Internet Radio Downloader
Start recording with Replay Radio today. The free demo is fully functional so that you can try all the features. You can capture 50% of any on-demand content such as podcast and 1 minute of live radio.