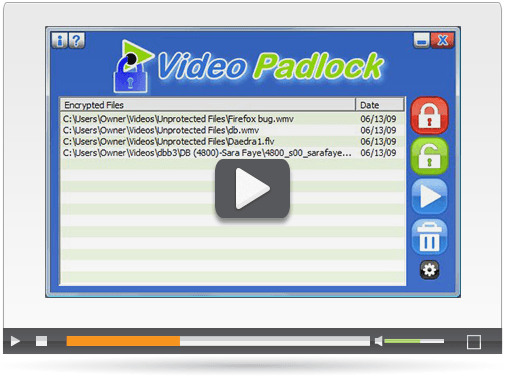 Keep Your Personal Videos and Files Private
Protect your Personal Videos
Instant Playback
128-bit Security
Works with Photos, Videos and & Files
One Safe Password
Easy to Use
Video Padlock is the most convenient way to securely lock video files on your PC. Simply choose video files to encrypt, and they become available only in Video Padlock, protected by a master password you enter once at the start of each session.
Instant Playback
FAST
Only Video Padlock has Instant Playback. Just select a video, then click Play to watch it immediately using your preferred Video Player. Other encryption programs may take minutes to decrypt large movie files. Video Padlock will play huge video files right away with no delay.
Secure
SAFE
Video Padlock encrypts files with ultra-secure 128 bit ARC4 encryption, the standard process used by governments and industries around the world.
Video Padlock can also be used to protect audio or any other file type with this robust security.
Go Get It!
Try Video Padlock FREE. The free demo is fully functional so that you can try all of the features. You can have up to two files encrypted at any one time in Demo Mode. Once you order your, encrypt as many files as you like.
Ready to Buy? Video Padlock comes with a no-questions asked 30-day money back guarantee.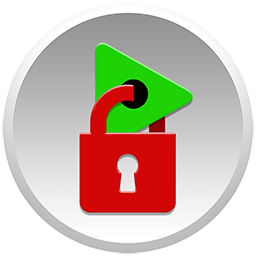 Our Customer Service Rocks!
We've been perfecting the art of excellent customer service for years. We stand behind all of our software with a 30-day money back guarantee, great customer service and comprehensive product documentation.