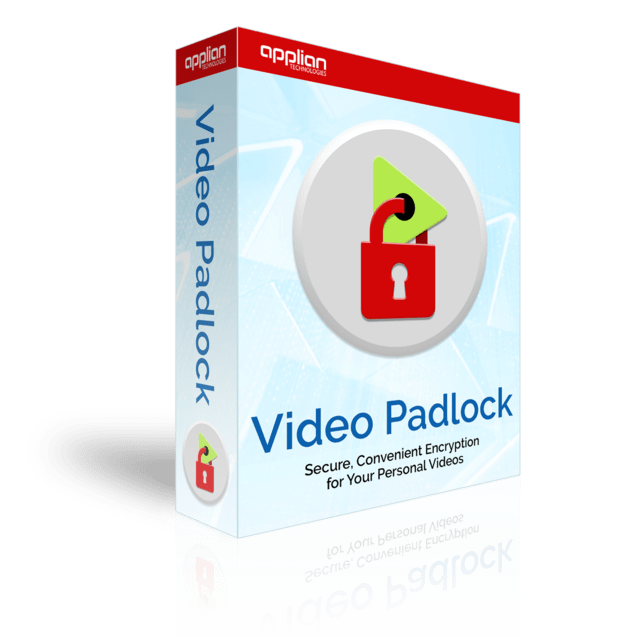 Video Padlock
With this simple and easy software, you can have total peace of mind that your personal information never falls into the wrong hands.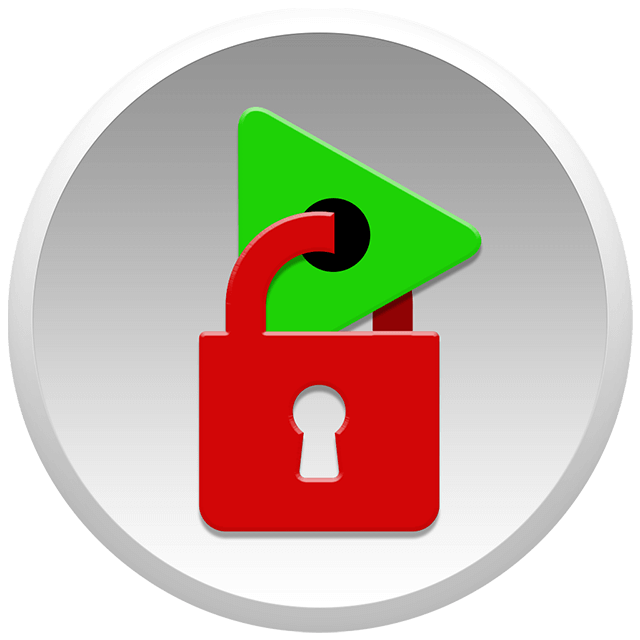 Video Padlock
Best For: Securely Encrypting Your Personal Videos and Files
System Requirements: Windows 11, 10, 8, 7, Vista, XP
Also Included in the Replay Capture Suite
Keep Your Personal Videos and Files Private
Protect your personal security. Video Padlock is the best tool for safeguarding your personal videos. You can use this software to encrypt all kinds of files, no matter it's size, format or resolution.
Instant playback. This powerful encryption software allows for instant playback whatever device you're using.
128-bit security. Video Padlock uses military grade security coding to protect your video files and hide them from other users.
Works with photos, videos & files. Secure multiple files quickly and easy – including videos, audios, photos, documents and lots more!
One safe password . Once you've created a master password, it's quick and easy to unlock your files and lock them back up again when you're done.
Video Padlock is the most convenient way to protect your privacy and securely lock video files on your PC. Simply choose video files to encrypt, and they become available only in Video Padlock, protected by a master password you enter once at the start of each session.
What People are Saying About Us:
The Replay Capture Suite includes powerful programs that offer all the necessary tools to capture media from any resource. Read more
Eva Williams, photographer and software journalist for FixThePhoto.com
Between these applications (WM Recorder, WM Capture, Replay Media Catcher) one can record anything from the net.
Pramod
I have tried many, many, many demo programs. This software is by far the best I have ever come across. Simple to use; very easy to understand web help and absolutely the best suite i have ever seen. I will definitely purchase this software and I strongly recommend this to any user that wishes to capture any streamed music or video.
Paul A.
Adelaide, Australia
I simply want to say that I think that your products are absolutely some of the best software that I have ever used. Convenient, easy to use and install and extremely efficient. I have two of your products and have had for some time. I recommend your products to everyone that I know. Excellent products.
Troy H.
Sacramento, CA
WOW! Fantastic customer experience & service! Working at the end-user level in the technology industry, myself, I have high expectations for myself & for those with whom I work or whose products I support. You have been superb!
Vaughn V
Instant Playback FAST!
Only Video Padlock has Instant Playback. Just select a video, then click Play to watch it immediately using your preferred Video Player. Other encryption programs may take minutes to decrypt large movie files. Video Padlock will play huge video files right away with no delay.
Secure GREAT STUFF
Add several layers of security to your videos with personal video encryption. Video Padlock encrypts files with ultra-secure 128 bit ARC4 encryption, the standard process used by governments and industries around the world. Video Padlock can also be used to protect audio or any other file type with this robust security.
Password Protect Your Video Files For Free
Try Video Padlock FREE. The free demo is fully functional so that you can try all of the features. You can have up to two files encrypted at any one time in Demo Mode. Once you order the full version, encrypt as many files as you like.