Capture More Media Than Ever Before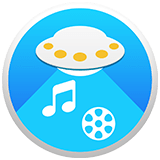 Special upgrade price:
Only $9.95
Upgrade to Replay Media Catcher 6 today, and you'll have the most advanced video and audio downloading program on the planet.
New Version 6 is better than ever. Here's what you get with this HUGE upgrade:
New DVR Recording Option: Capture encrypted video - legally! Pick from popular web sites, and recordings take place real-time in the background. Powerful and convenient.
New Media Guides with Direct Downloads: Enter the name of a movie or TV show, and Replay Media Catcher will scour the web to find you a download file - removing most annoying pop-up ads.
New Drag-and-drop Downloading: Simply drag a website URL from your browser onto Replay Media Catcher 6 to start downloading. Also works with copy & paste for fast queuing.
Records More Video Formats: Replay Media Catcher is still the best way to download videos using all the latest protocols.
Enhanced Converter: Any video or audio downloaded or captured by Replay Media Catcher 6 can be converted to many different formats.
Improved Ad Blocking: Videos from our continuously updated list of ad sites are no longer captured.
And more! Easier-than-ever interface, and lots of other minor improvements.
Watch this two minute video to see how the new Replay Media Catcher 6 makes downloading video and recording audio easier than ever:
Upgrade Now!
The upgrade is just $9.95 if you purchased Replay Media Catcher before january 1, 2015, or August 1, 2014 if you bought the Replay Capture Suite. If you ordered afterwards, the upgrade is free, and you can continue to use your existing registration code.
Latest Version Download: You can install Replay Media Catcher 6 from here.