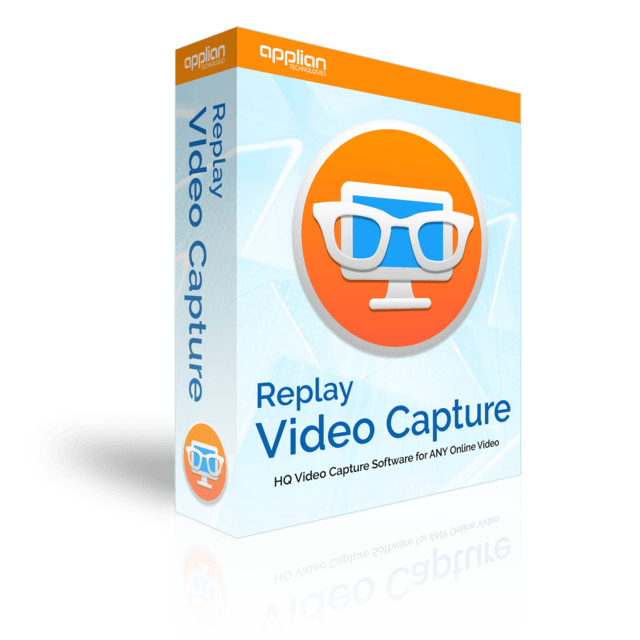 Replay Video Capture
The best way to make production quality video recordings from hard-to-record sources. Use it to record online videos, and anything else playing on your screen.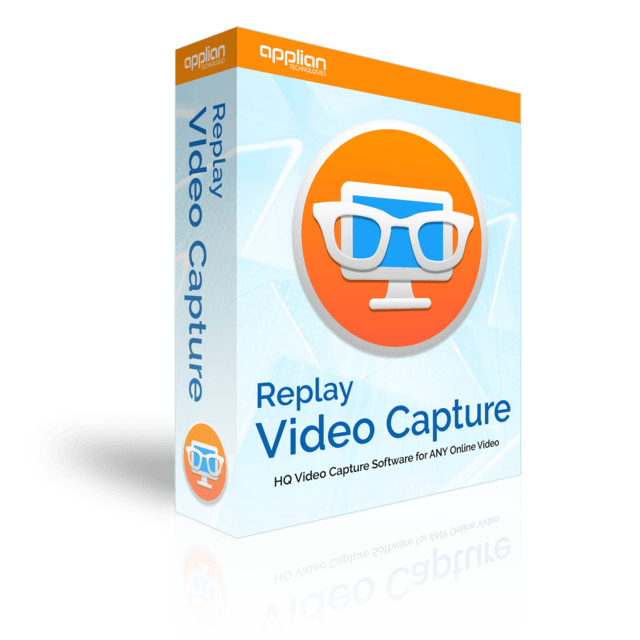 Replay Video Capture
Best For: Recording online video using screen video capture
System Requirements:

Windows

11, 10, 8, 7, Vista

Mac

OS X, 10 & 11

Also Included in the Replay Capture Suite
ALL NEW GAME MODE!
Replay Video Capture 11 is here. And you're going to love it!
Screen Record ANY Online Video. Capture clean, crisp screen recordings from almost any website. Use the built-in media guide to browse the most popular streaming sites and discover new shows and movies.
Background Mode Can Record Streaming Video from Hidden Windows. Let Replay Video Capture work its magic in the background while you run other programs or browse the internet.
All-New Game Recorder. Capture live-streaming action as it happens. No lagging, no glitches, no distractions - just great gameplay!
Super High Quality – Up to 100 FPS. Record streaming video in high quality codecs for crystal clear definition. Seeing is believing!
Run from USB/Thumb Drives. Automatically save all your video and audio files to USB for fast and convenient sharing between your computer and any other devices.
Replay Video Capture software is the ONLY screen recorder app of its kind that allows you to screen capture videos using Background Mode. Go ahead and hide the video, or cover it with another window. Replay Video Capture will continue capturing without disrupting your recording!
Unlike other screen video capture programs, Replay Video Capture is designed for the highest quality video output. You can record at up to 100 frames per second. Save all or part of a DVD. Or just make a high-quality movie file from any area of your screen. If you can watch it, you can turn it into a high-quality video. Try it and see the quality for yourself.
What People are Saying About Us:
The Replay Capture Suite includes powerful programs that offer all the necessary tools to capture media from any resource. Read more
Eva Williams, photographer and software journalist for FixThePhoto.com
Between these applications (WM Recorder, WM Capture, Replay Media Catcher) one can record anything from the net.
Pramod
I have tried many, many, many demo programs. This software is by far the best I have ever come across. Simple to use; very easy to understand web help and absolutely the best suite i have ever seen. I will definitely purchase this software and I strongly recommend this to any user that wishes to capture any streamed music or video.
Paul A.
Adelaide, Australia
I simply want to say that I think that your products are absolutely some of the best software that I have ever used. Convenient, easy to use and install and extremely efficient. I have two of your products and have had for some time. I recommend your products to everyone that I know. Excellent products.
Troy H.
Sacramento, CA
WOW! Fantastic customer experience & service! Working at the end-user level in the technology industry, myself, I have high expectations for myself & for those with whom I work or whose products I support. You have been superb!
Vaughn V
Record Or Capture Videos From Any Website KINDA MAGIC
Replay Video Capture can expertly record streaming and online video and any other video playing on your PC screen with perfect quality. If you can watch it, you can save it! Record video from ANY website regardless of format. Or, screen capture video from DVDs playing on your PC. Because Replay Video Capture software does not circumvent DRM or any copy protection technology, it's 100% legal worldwide.
Record Gameplay in Super-High Quality SO COOL!
Switch to RVC Game recorder for high-quality, distraction-free game recording. Use hotkeys to start and stop the recording and create amazing gaming videos.
Super Easy To Record Streaming Video EASY!
Using Replay Video Capture is easy! Just press the Get Video button to automatically detect the video window on your screen, then click Record to start. Once you're recording, just click Stop to end, or Pause to pause and resume. It's that simple!
High-Quality Recording, Small Screen Capture Video Files WOW!
With the Replay Video Capture screen recorder, you'll get amazing video quality or compact portable files. You can choose between high-quality, high-speed MPEG-2 files, or smaller Windows Media (WMV) files. You can even run Replay Video Capture from a USB/Thumb drive and save videos externally.
Free Screen Capture Software
Want a screen recorder for Windows 10? You've got it! Want a screen recorder for Windows 7? You've got that too! Try Replay Video Capture Software FREE today. The free demo is fully functional so that you can try all of the features. You can capture up to two minutes of video in demo mode. Once you order you can record unlimited video.