Upgrade to the New Replay Video Capture 10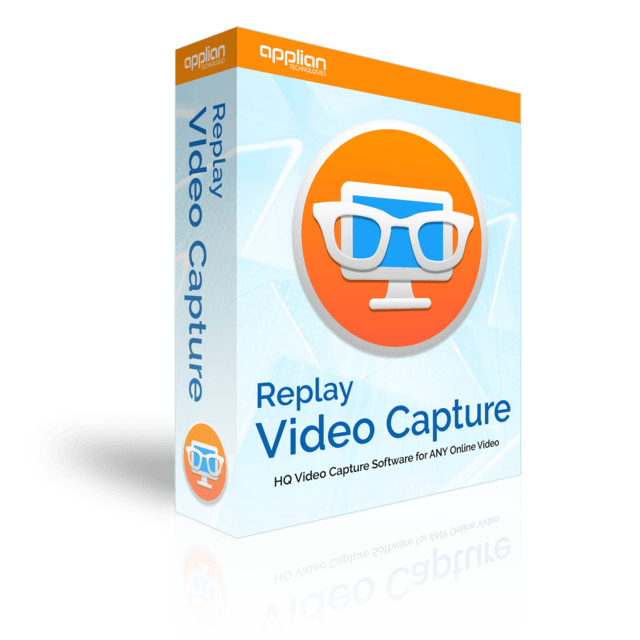 Replay Video Capture
Best For: Recording online video using screen video capture
System Requirements:

Windows

11, 10, 8, 7, Vista

Mac

OS X, 10 & 11

Also Included in the Replay Capture Suite
Better than Ever for Recording Online Video, Games and Webinars.
New Version 9 makes it easier than than ever to capture high quality video from your PC screen. This major upgrade has some great enhancements, especially for gamers and webinar recording. Check out these new benefits:
Game recording: This update adds features that makes recording games in top quality easier than ever using hot keys and borderless window recording (see below).
Hot keys: These handy shortcuts are now enabled at all times. Use Alt+A to start/stop recording, Alt+S to pause/restart, Alt+D to mute/unmute the microphone.
Borderless window recording: This useful when recording games that do not provide a borderless window. Just the game contents are recorded without annoying borders or caption bars.
Super high frame rates: Capture all the action detail with frame rates as high as 100 fps.
Smaller webinar recordings: Our new Windows Media Screen codec makes smaller recordings, with bit rates as low as 2 MB per minute.
Improved webinar audio: The new Dual Audio recording feature avoids disturbing echo feedback between speakers and the microphone. A mute/unmute hot key and button are included.
New user interface: Choose between a smaller or larger interface.
Background mode improved: Can now be enabled/disabled from the main window. No longer requires a restart.
Download Version 10: You can install Replay Video Capture 10 from here.
Upgrade Now
Note: If you purchased Replay Video Capture before March 31, 2019, the upgrade is $14.95. Otherwise, the upgrade is free and you can continue to use your existing registration code, and do not have to purchase a new code.