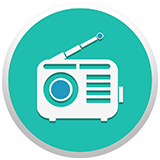 Replay Radio
Jango works great with many of our programs. Do give Replay Radio a try and also Replay Music. Both programs are easy to use and you'll soon be capturing all of your favorite music.
With Replay Radio you can record, schedule and convert thousands of radio shows. Plus, the built-in media guide makes it easy to find and save all your favorite programs.
Try Replay Radio free today!

Updated: 2014-06-15
Other products you can use to record Jango:
Replay Music
Replay Video Capture

More Information
Learn how to Record Audio from other popular sites and services.

About Jango
Keywords
Download Jango Audio
Capture Jango Audio
Record Jango Audio
Rip Jango Audio
Save Jango Audio
ID: 40