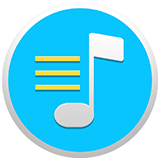 Replay Music
Replay Music will record, split songs, and automatically add the artist, song title, album and genre information to each MP3 track you record from Napster or other digital music services.



Note: When using Replay Music to record from Napster in Windows Vista, use the online browser version of Napster rather than the installed software version. Replay Music cannot record from the installed version of Napster but records great from the browser version.
Replay Music is designed for recording songs from a wide variety of streaming sources, especially custom radio stations and digital music services. If there's a gap between songs, Replay Music will make each song into an MP3 file, and add the song title, artist, album and genre information using a unique song identification process. Plus, you get lyrics and album art too.
In short, recording with Replay Music gets you a set of perfect MP3 song files tagged and ready to import into iTunes, Google Play, or any other system.
It really works! Try Replay Music free today!

Updated: 2014-08-02
More Information
Learn how to Record Music from other popular sites and services.

About Napster
Keywords
Download Napster Music
Capture Napster Music
Record Napster Music
Rip Napster Music
Save Napster Music
ID: 7