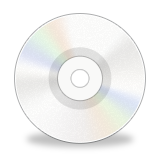 Get a backup CD of your previous purchase for just $9.95 USD, and you'll be assured of never losing your software. No additional Shipping charges will be added to your order. This backup CD is offered as part of a digital product order and cannot be purchased as a stand-alone product.
Shipment can take 5-7 business days within the USA and 10-15 business days in other countries.
You can use the disc as a backup copy of your purchased software product. For example, if you were to lose the downloaded version of your purchased product, you can use the CD to re-install and again unlock the full version of the product at any time using the backup disc and the activation code.
Don't have your activation code? Click the About button in your registered Applian software product to view the code. Or, click here to have your code emailed to you.
Please note: We offer back-up CD's for the current versions of:
Replay Capture Suite 2021
Replay Media Catcher
Replay Music
Replay Video Capture
Replay Converter
Replay AV 8